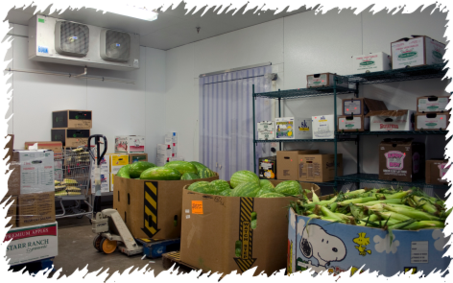 Customized Solutions
At U.S. Cooler, we offer both custom and standard size steel walk-in boxwalk-in refrigerators and freezers to suit the needs of your business. Whether you run a convenience store than needs glass merchandising doors and a beer cave, are a restaurant operator needing a standard cooler / freezer combination that fits your usage requirements and budget or need a walk-in for any other cold storage application, U.S. Cooler can help. Unlike other manufacturers, we don't charge extra for customization. Our flexible design & manufacturing process allows us to easily tailor a box to your specifications.
Quality Walk-ins
Quality is very important to U.S. Cooler. Every walk-in that is manufactured is set-up in our plant for quality assurance and to ensure ease of installation for the customer. Anyone can watch our walk-ins being set-up by checking out our Live Webcam.
We believe that our customers should be informed of what they are purchasing and how other walk-ins differ throughout the industry. Use our Buying Guide and FAQ's to help answer any questions you have about the purchase of your walk-in.