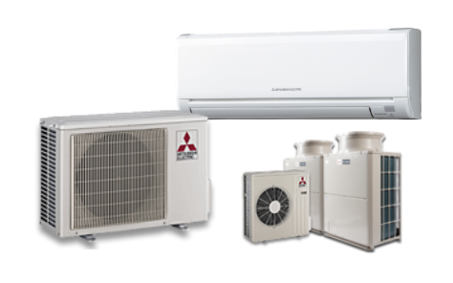 With Mitsubishi Electric Cooling & Heating you'll discover comfort without compromise. Beyond simply regulating the temperature within your space, individual room controls allow you to improve the efficiency of your entire home.
Whether renovating your home or building a new one, in a hot or cold climate, you can end the struggle of cost vs. comfort: use only the exact amount of energy needed to maintain comfort. With a wide range of ENERGY STAR® qualified, whisper-quiet indoor systems delivering allergen filtration that actually cleans the air, Mitsubishi Electric systems are the right choice for your home comfort needs.
Energy Efficient Cooling and Heating Systems
More energy efficient than traditional HVAC Systems
Use only the exact amount of energy needed to maintain comfort
Are up to 40% more efficient than window units
The majority of our systems are ENERGY STAR® qualified and many systems are eligible for federal and state tax credits plus local utility rebates.
INVERTER technology
Mitsubishi Electric Cooling & Heating systems are dramatically more efficient than traditional HVAC systems. Utilizing INVERTER-driven compressors, our systems automatically adjust to changing conditions to deliver ideal comfort while only using the energy that is needed. No more. No less.
As a result, our systems are up to 40% more efficient than standard window units for cooling and our heating performance is far superior to traditional heat pumps. All this technological innovation means you reduce your energy consumption and can save money on your energy costs while enjoying the comfort of your home.
Why pay to cool/heat your home all year long when you only live in a few rooms at a time? With Mitsubishi Electric, you can actively condition the rooms you live in; the other rooms simply turn off or setback. Zoning your home to how you live using Mitsubishi Electric allows you to save energy while maximizing your personal comfort.